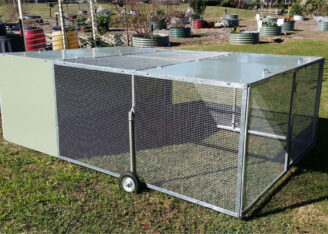 Chicken Tractors
Easy to use and stylish to look at. Australia's most loved chicken tractor has been making chicken keeping easy and fun since 2003.
click here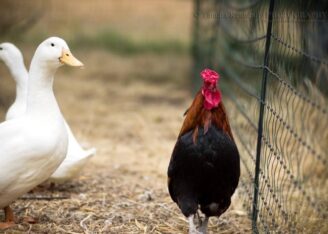 Electric Netting
Electric netting allows you to restrict the movement of your farmyard animals - keeping them enclosed in a specific area and keeping predators away.
click here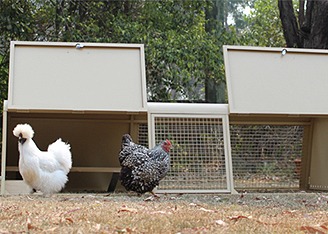 Poultry Accessories
Well designed Australian-made and imported poultry products. Keep your chickens fed, watered, sheltered and comfortable.
click here
YOU WILL NOT FIND A BETTER CHICKEN COOP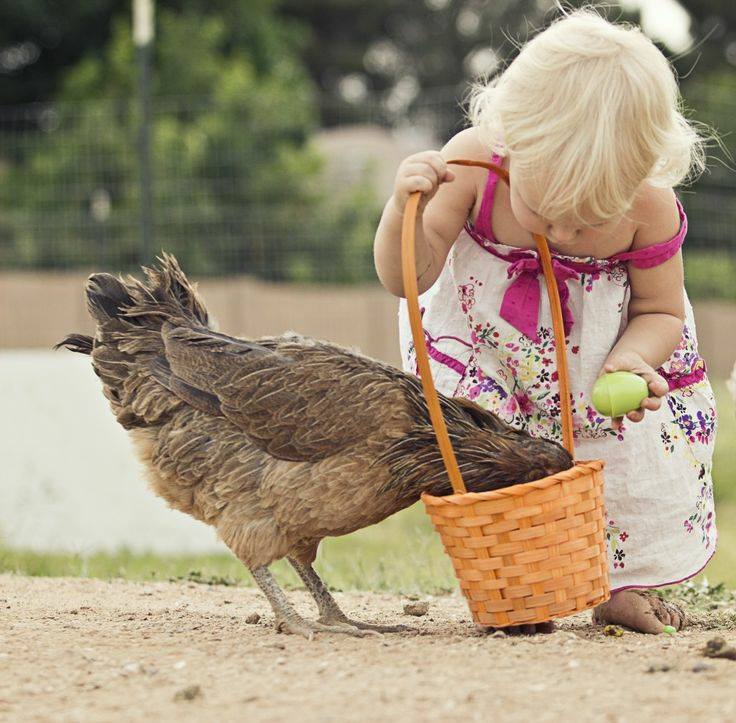 Chicken Coops for Sale
All McCallum Made Chicken Tractors are designed to make your chicken keeping experience simple for you and safe for your chickens. By purchasing a McCallum Made Chicken Tractor, you provide your birds with a clean, safe, pest-free habitat and in return you receive wonderful wholesome eggs with a rich dark yellow yolk courtesy of the high level of fresh vegetation in their diet.
And best of all this can happen now, all chicken coops are in stock and can be shipped within 2-5 working days of your order. You can have chickens in your yard this weekend! If you think that chicken keeping means a dirty backyard, then you have not seen one of our chicken coops in action!
read more

Chicken Coops for sale

And show you the wonderful things that you can do in your very own yard. If you think that raising chickens is a lot of work and mess then you have not seen a McCallum Made Chicken Tractor in action
Chicken

Tractors
Make chicken keeping a simple and pleasant experience
No cleaning, no work and no mess. The floorless chicken coop ensures that the poop falls exactly where you want it – onto the grass or garden bed. In fact, other than checking for eggs and providing water and food, there is absolutely no work to do at all. What more could you want?
Electric

Netting