Mobile Poultry Housing and Electric Netting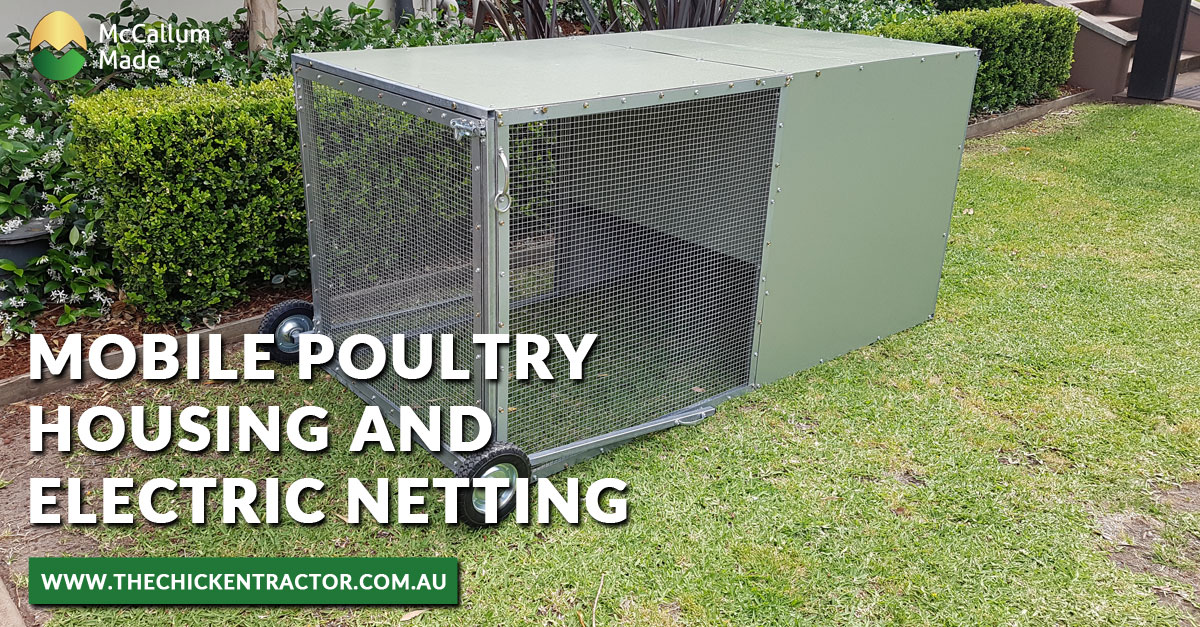 Probably the most common usage of Electric Netting is for the protection of chickens from predators in free-range egg production. As well as being a primary source of farm income for some, a growing number of farmers are using free range egg production as a supplement to their existing farm businesses. For example, I know of a number of vignerons throughout NSW who run poultry under their vines – both for the egg production and for the reduction in weeds and pests around the vines. Likewise, many graziers are now running free-range poultry on land after their cattle, again the egg production benefit is obvious but so is the enrichment of the soil from both the chickens spreading around the cow pats and adding their own manure.
So, how do you go about starting out with a small free-range poultry operation?
I think the first thing to do is to emphasize the "small", because if you go into this venture too big too fast you may find it difficult to sell the quantity of eggs you produce. Remember that each chook will produce a half dozen eggs per week and you will need to be able to move them regularly. Probably the simplest way to sell them is to a friend who owns a corner shop or cafe in your local town. This will allow you to decide if free-range egg production is the type of business that you are interested in, and give you practical experience in the operation of the business before you decide to increase your investment.
What do you need to start out?
The basic needs of chickens are pretty much the same basic needs as all of us. Shelter, protection, food and water.